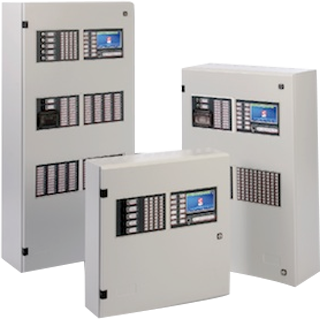 ZFP Addressable Fire Panels
Every once in a while a product comes along that lifts existing,respected technology to another level.ZFP is one such product.Created with the input of some of the world's eading fire alarm and life safety experts, the ZFP is the powerful touchscreen controlled fire alarm panel that everyone's een waiting for.
Designed and built in the UK, the panel can be configured to suit any application. From small one out,all out systems to large multi-loop networked systems with sophisticated cause and effects,the ZFP can handle them all – with ease.